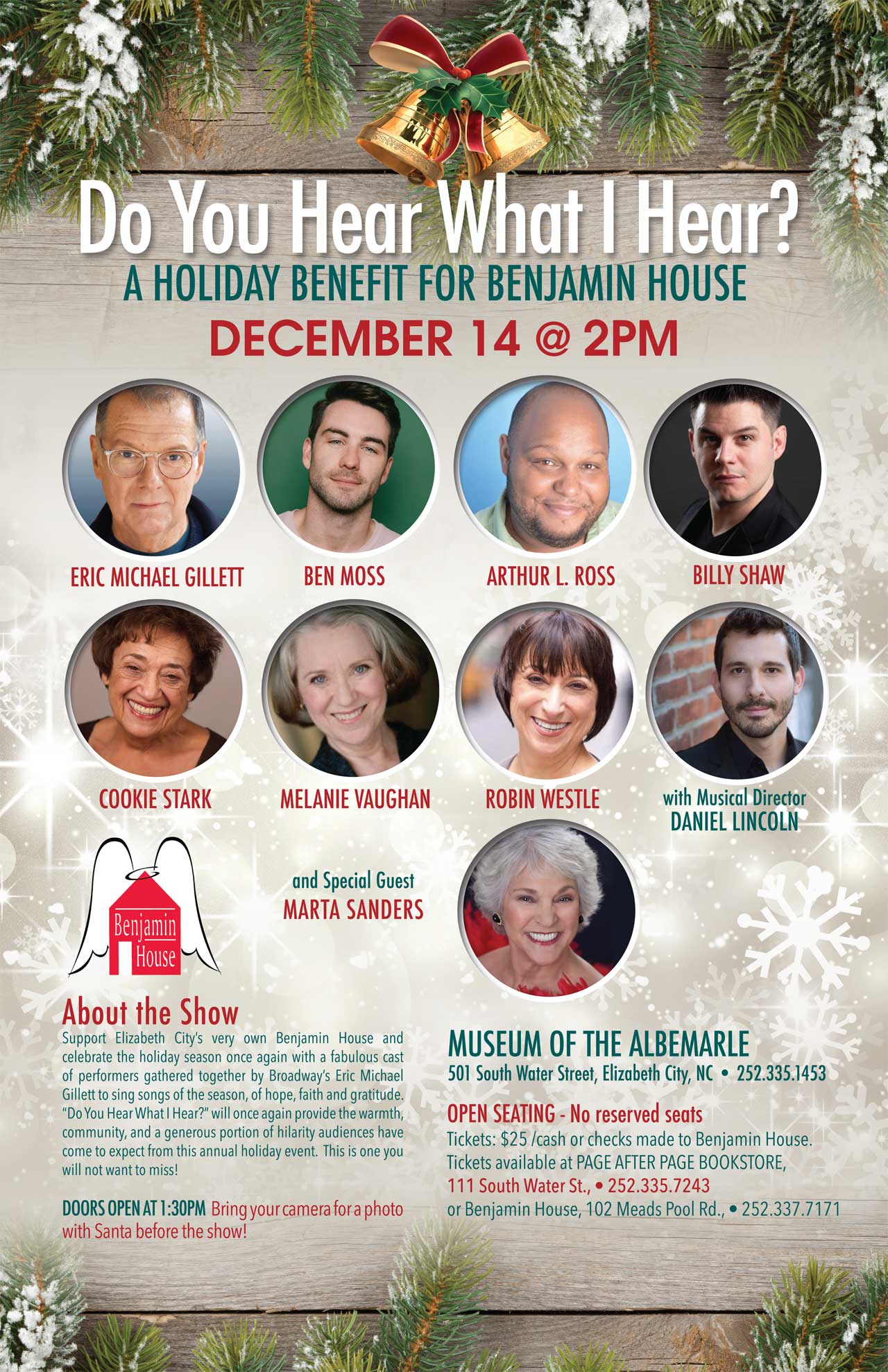 Support Elizabeth City's very own Benjamin House and celebrate the holiday season with a fabulous cast of performers gathered together by Broadway's Eric Michael Gillett to sing songs of the season, of hope, faith and gratitude. "Do You Hear What I Hear?" will once again provide the warmth, community and a generous portion of hilarity audiences have come to expect from this annual holiday event. This is one you will not want to miss!
Tickets available at Page After Page Bookstore, Benjamin House or by calling 252-340-4541 and tickets also available online! Click here to purchase tickets online.
Read more about the show by visiting The Daily Advance.